Effortless Password Management
Improve password hygiene and security, without compromising ease of use for employees or admins
The best solution to poor password behavior
Reduce user friction without compromising security
Eliminate employee password reuse
Ensure employees practice great password hygiene with the integrated LastPass Password Generator.
Manage passwords from one place
Give every user their own personalized vault, while maintaining oversight with a robust admin dashboard.
Protect your sensitive data
Keep everyone's credentials, notes, and info safe using LastPass' zero-knowledge security model.
Share passwords simply and safely
Securely share credentials where employees and clients require access and organize shared credentials by Groups.
Leave login obstacles in the past
Simplify your employee's login experience by removing password-related friction. Set stronger security policies like master password requirements since employees won't use them. 
Decrease employee's password-related risks
Reduce passwords while increasing ease of employee access with Single Sign-on (SSO). With an integrated  single sign-on and password manager solution, LastPass provides control and security for every access point.
Add an unlimited number of SSO applications, with over 1,200 apps already pre-integrated.

Automate onboarding and offboarding to cloud applications.

Revoke access to key applications when an employee leaves.

Reduce the number of passwords employees must memorize.

Allow IT visibility into apps to identify gaps in access security.
Protect your business by implementing additional security checkpoints through Multifactor Authentication (MFA). Provide biometric authentication protection for users' password vaults, single sign-on apps, VPNs, workstations, and identity providers.
Enforce extra security protocols to reduce the risk of a successful data breach.

Increase IT control with contextual MFA policies, from geofencing to IP address policies.

Improve security without impacting employee productivity.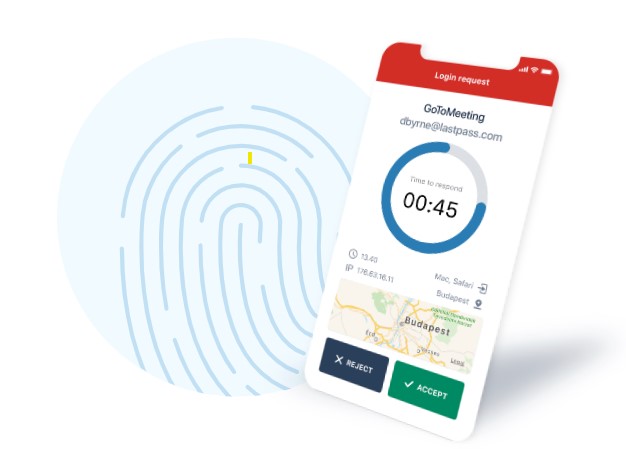 Proactive security for every entry point
Protect every point of your business by giving your IT team complete control. Maintain security with 100+ customizable policies while ensuring safety against breaches with dark web monitoring.
Get started with LastPass Business
Book Your Live Demo with a Multipoint Expert
Protect end users against data breaches and phishing attacks while handing complete, transparent control to IT.
Simple deployment
No additional training or services required. LastPass MFA delivers security quickly while saving time and resources.
Centralized, granular control
Control and limit user access with granular policies – geofencing to IP address – at an individual, group, and organizational level.
Convenient integrations
Automate user provisioning with user directories like Microsoft AD, Google Workspace, and Azure AD for simplified management.
Security by design
Biometric data is encrypted at the device level and never leaves the user's device, so biometric data remains private and secure.